SIAA April 2019 Newsletter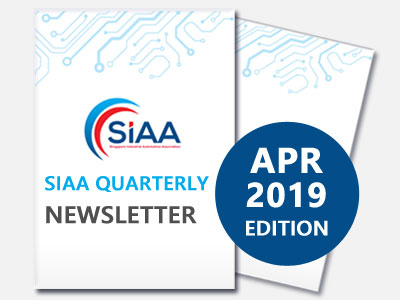 In this issue:
 MTI COS 2019: A Stronger Economy for all Singaporeans
 Digital Transformation : A to G
 High-tech Farming : the next thing for Singapore?
 MOUs signed at IoT Asia 2019 to form strategic alliances in the IoT Community
 Get your young talent from ITE Internship Programme!
 2019 SMART IoT Taiwan (21 - 23 August)
Singapore Pavilion in 2019/2020, join us now!
---